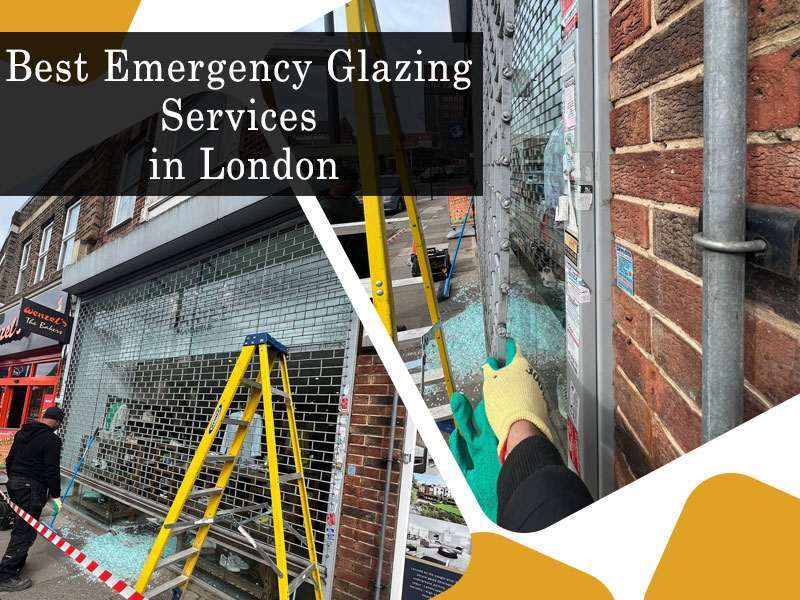 If you're in need of UK Emergency Glazing services in London, UK Emergency Glass is the perfect option for you. We offer a wide range of services that include window repair, replacement glass, and window tinting. Our expert glaziers always ready for any kind of glass repair. We understand the importance of being able to keep your business safe and secure, which is why we always take care to comply with all safety regulations.
About Our Glaziers and How They Work
Our emergency glazier Birmingham is very experienced in their field and can provide a high level of service when it comes to your broken window. We have many different types of glaziers, including window glaziers, door glaziers, glass setters and repairers, and window manufacturers.
Glazing is an important part of the construction industry and a skilled glazier can help make a building functioning correctly. These professionals have the ability to handle any emergency situation that may come up. From replacing a whole window when it breaks or just fixing a small section, they know how to do it quickly and efficiently. So if you find yourself in need of UK emergency glazing services, be sure to call on one of our professionals.
Our company is one of the most experienced and reliable emergency glass services in London. We have a team of experienced glaziers who will come to your property and repair any broken or damaged glass swiftly and professionally. So if you need help with anything else relating to your windows, we can help.
The Emergency Glazing Services We Offer
We offer a wide range of glazing services for residential and commercial properties in London. Our skilled and experienced professionals will work with you to find the best options for your specific needs. Our services include: window replacement, window installation, door installation, exterior window tinting and window film removal. We are proud to offer our customers a wide selection of high-quality products and unbeatable service.
Window replacement is one of the most common types of glazing services we offer customers in London. Our team of experts can replace any type of window, from small single-pane windows to large sliding doors. We also provide installation services for both new and old windows, so you can certain that your new window will look great once it installed.
Installation services also offered for door glass replacement. Whether you need new door panels or entire new doors replaced, our team can help you get the job done right. We also provide door installation services for both interior and exterior doors, so you can have everything installed in one go.
Strong Point Of Using Our UK Emergency Glazing Service
Are you concerned about the security of your windows in the event of a fire? Do you have special requirements, such as privacy glass or bi-directional glazing?
Our team of qualified specialists can provide a range of UK emergency glasses solutions to meet your specific needs. We have a wide selection of products and services, so we can cater for all kinds of customers.
– Our team has experience and qualified in providing emergency glazing solutions, so you can be sure that you're getting the best service.
– We have a wide selection of products and services to choose from, so we can meet all your specific needs.
– We offer a range of discounts and deals, so you can get the most out of our service.
Affordable Service
We understand that when you faced with an emergency glass repair London, you want the best possible service. That's why we offer affordable glazing services in London. You can trust our experts to take care of your glass needs quickly and efficiently.
One of the benefits of our emergency glazing service is that it can be quite cost effective. Our rates are based on the size and type of window, as well as the time of day. You can pay us any kind of payment option. We also offer a free consultation to help Ensure the best service possible for their clients.
Contact Our Emergency Service Team
If you're in need of emergency glazing services in London, look no further than our company UK Emergency Glass. We're dedicated to providing quality service at a fair price, and we'll be there to help you when the time comes. We understand that accidents happen. And our team is here to help you get your life back on track as quickly and as safely as possible. Our emergency glasses London is available 24/7, and we will do everything we can to get you the window replacement or repair that you need without any hassle or fuss.