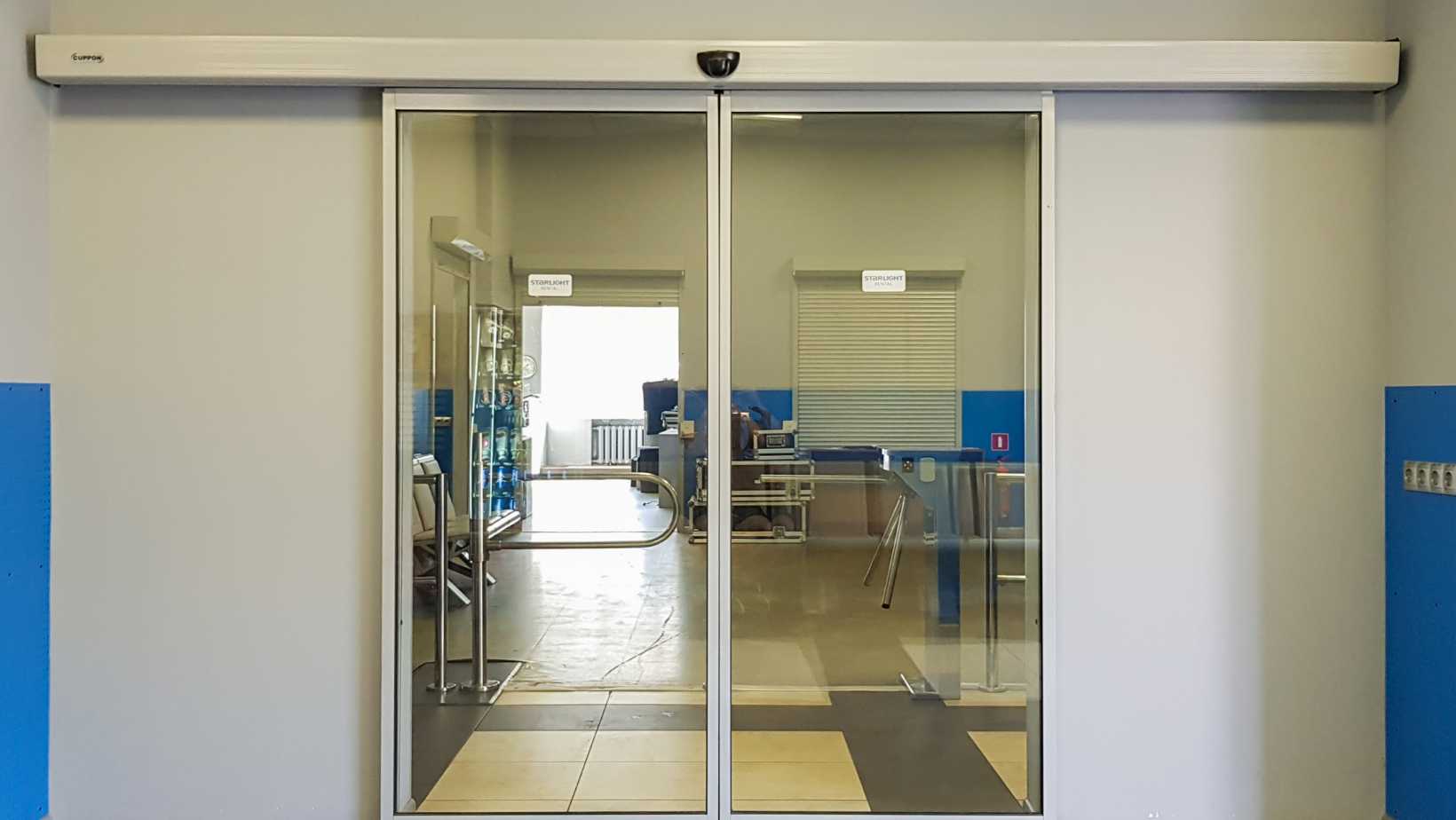 Make ends meet and aim for the sweet spot, because first impressions are forever. A shop front that attracts more customers is a bonus for any business owner. Displaying your wares to potential buyers is much simpler with glass storefronts. Thanks to technical progress, there are now a wide variety of options for storefront glass doors. It is up to you, as the shop owner, to evaluate the inside and outside of your location and make the decision as to which one will work best. The appearance of your Glass Front is crucial to conveying the right message to clients and establishing your brand's credibility. 
Finding the Right Glass for Your Storefront
Think about the goods you sell, the businesses in the area, and your own preferences when deciding on the ideal glass and framework for your storefront. You want visitors to notice your storefront, but you don't want it to seem so out of place that they are put off by the merchandise inside.
Find out from neighboring shopkeepers how they came to settle on a particular storefront design. Consider their suggestions seriously, especially if their firm is profitable and comparable to yours.
Talk to a shop front installer about their recommendations for your specific business. They've probably put up dozens, if not hundreds, of storefronts, and they know which ones are worth the trouble and which ones aren't. They can also work within your financial constraints. Think about how much it will affect your store's security and how much work it will be to keep up wiith Emergency Glass Repair London.
Improving Public Areas: Investigating Varieties of Storefront Glass Doors
Glass Fronts:
Stores with Glass Door Shop Front are more modern and attractive. Their see-through construction advertises the goods and services inside to passing customers in a visually appealing manner. Storefront glass doors may be made in a wide variety of sizes, shapes, and designs to suit a company's individual design needs. They let in lots of natural light and create an airy, pleasant feel inside.
A storefront with glass doors not only looks nicer but also makes it easier for customers to enter and leave. Potential consumers may observe the goods and services from outside the store thanks to the glass doors. This element serves as a call to action, encouraging the user to keep scrolling and, perhaps, make the Emergency Glass Replacement. In addition, a glass door storefront may be used in conjunction with other features, like as signs or branding decals, to create a unified and eye-catching display.
Toughened Glass Shopfronts:
Toughened glass storefronts can take a beating and keep customers safe. This glass is thermally tempered to increase its strength by a factor of several over untreated glass. Toughened glass storefronts are very resistant to vandalism and break-ins, giving shop owners piece of mind. They come in a variety of colors and may be reinforced by combining them with other materials like aluminum frames.
In addition to their durability, the toughened glass doors of the storefront exude an air of openness and transparency that draws people in even before they set foot inside. Customers may get a more favorable impression of a business with this style of storefront glass. Toughened glass storefronts are frequently chosen by businesses that place a premium on security without sacrificing the visual appeal of their storefronts due to their resistance to impact.
Frameless Shop Front Glass Doors:
Frameless glass storefront doors are great for a contemporary look. These doors don't have any visible frames, so they blend in with their surroundings for a sleek, modern look. Tempered glass is commonly used in the construction of frameless glass doors because of its durability and safety. They make it simple for shoppers to see and find the items on display. Because there are no frames to get in the way, they are also less of a hassle to keep tidy.
The appearance of a business may be improved with the installation of frameless glass doors in the storefront. Customers are able to have a good look at the wares from the outside thanks to the streamlined design. This style of storefront glass also creates an attractive and open environment, luring consumers in. Frameless glass doors' basic aesthetic makes them a flexible option for a broad range of commercial settings.
Shop Front Glass:
The phrase "shop front glass" is used to describe a wide variety of glass used in storefronts. Glass comes in a variety of forms, from clear to frosted to colored to ornamental. Frosted and tinted glass offer seclusion and cut down on glare, while clear glass lets in the most light. Using creative touches like textured or patterned glass in the storefront helps it stand out from the competition. Glass storefronts may be designed to complement the look and feel of any establishment.
Shop front glass's adaptability allows businesses to design a storefront that speaks directly to their brand and customer base. The transparency of clear glass makes it a great choice for stores that wish to showcase their wares conspicuously. It lets in natural light, which makes the room feel more open and helps draw attention to the products for sale.
However, frosted glass allows for some seclusion without sacrificing the airiness of the space. For companies who value privacy or have a need to conceal parts of their storefront, this is a great option. Strategic use of frosted glass may produce aesthetically pleasing designs or patterns while maintaining a level of privacy.
Conclusion
In conclusion, a business building's curb appeal, use, and safety are all affected by the shop front glass that was installed. Different varieties of shop front glass have their own advantages, such as the modern transparency of glass fronts, the strength of toughened glass shopfronts, the sophistication of frameless shop front glass doors, and the adaptability to a variety of design schemes. When attracting clients and standing out, a secure and appealing storefront is key.