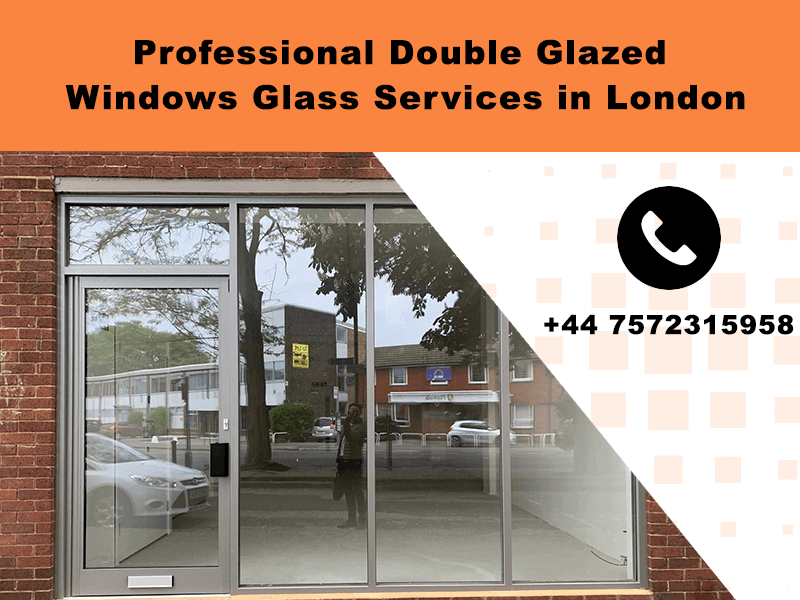 For more than ten years, UK Emergency Glass has offered Windows Glass services in London. With our high-quality guarantees in place, you can expect the replacement windows and doors we offer to be of the finest quality and have low lifetime costs, which means you can look forward to a great product without ever having to worry about the costs involved.
Getting The Perfect Glazing
Our business is the ideal option for you if you're searching for premium, strong, and weather-resistant double-glazed windows and doors in London. We provide a large selection of products to meet all needs and budgets. And are the top installers of glazing services in London.
Our team of professionals will collaborate with you to identify the ideal solution for your house or place of business while taking into account your unique requirements and preferences. You may be confident that your decision to work with our firm is a good one. Since we only use the best materials and our products are built to last.
You can be sure that your Double Glazed Windows Glass will always look their best. Because we provide a variety of services to our clients, including installation, repair, and maintenance. To help you estimate costs before making a decision, we also provide a free quotation service.
Contact us right away to learn more about our goods and services or to get a free quote.
Understanding Double Glazing
There is a lot to learn about double glazing. However, don't worry; we are here to assist. We'll describe double glazing in this part, including what it is, how it functions, and why London homeowners favour it so much.
A window with double glazing contains two layers of glass panes that are spaced apart by a bar. The air or gas that fills the area between the panes serves as an insulator. This keeps your home cool in the summer and retains heat inside throughout the winter.
Double glazing has various advantages, such as better security, decreased noise pollution, and increased energy efficiency. In addition to being incredibly low maintenance, glazed windows and doors are a great option for those who are busy.
Our Guarantees
As the leading provider of Glass services in London, we are proud to offer our clients a number of guarantees that they can rely on. We understand that when it comes to making such an important purchase. You need to know that you are making the right decision and that you can trust the company you are dealing with.
We want to give you complete peace of mind from start to finish, which is why we offer the following guarantees:
-A no-obligation quote so that you can see how much our services will cost without any pressure to commit.
-Guarantee on all of our products, so you can be sure they will stand the test of time.
-A price match promise, so if you find a cheaper quote elsewhere we will beat it.
-A customer satisfaction guarantee, so if you're not happy with our work we will put things right.
We also offer a free survey and consultation service so that we can assess your specific needs and provide you with a bespoke solution. To find out more about what we can do for you, get in touch with our team today.
Highest Standards of Workmanship
We pride ourselves on providing a clear understanding of our products and pricing policies. We are committed to exceeding client expectations and meeting the highest standards of workmanship. Our swift response times, courtesy, honesty, and integrity are just some of the reasons. Why we are a leading provider of glazed windows and residential glazing glass services in London.
Contact Us
UK Emergency Glass offers high-quality glazing service to residents and businesses all across the city. Our team of professionals is available to advise you on the finest products for your needs. And we have more than 10 years of experience in the double-glazing sector. We take great satisfaction in offering premium goods and top-notch customer support. And we're happy to be able to say that we're one of the double-glazing industries' most reputable brands.
If you have any questions about our double glazing windows glass services in London, please don't hesitate to contact us. You can reach us by phone at +447572315958 or by email at emergencyglassuk@gmail.com. We're always happy to help answer any questions you may have about our services.