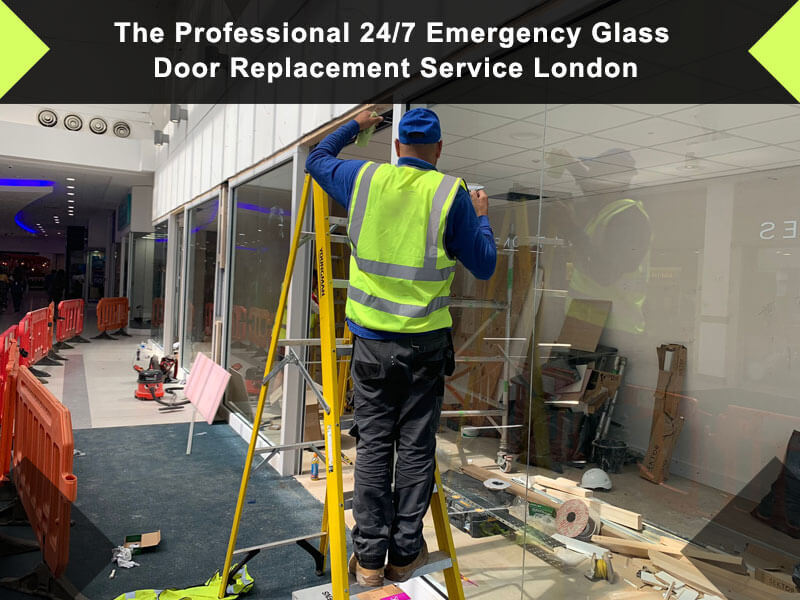 UK Emergency Glass is a professional service provider offering replacement glass installation for homes, offices and business premises all across London. Emergency glass door replacement service is a specialty that UK Emergency Glass provides to its clients. When a window or door is smashed, the glass can often become hazardous and unusable. If this happens in a business or home, door replacement service can help restore access quickly and safely. Our team of experts can replace the glass with an exact replica or another type of security glass. We also offer a free consultation to help you decide which type of security glass is best for your specific situation.
Reasons You Need To Replace Your Glass Doors
It is important to replace your glass doors on a regular basis to keep them in good condition and protect your property from weather conditions. Here are some reasons why you should replace your glass doors:
-If the glass is cracked or broken, it can allow wind and cold air into your home, which can cause damage to your property.
-The sealant that holds the glass together may start to peel or break down. Which will lead to water damage if rain or snow gets inside.
-Window screens can become damaged if they rub against the glass. So it's important to keep window screens in good condition by replacing them.
-Rain and snow can accumulate on the window sills, making it difficult or impossible to open the door.
-A buildup of dust and dirt over time can make it difficult for light to come through the windows, leading to a decrease in natural light and ventilation in the home.
Choose UK Emergency Glass For Door Replacement
door repair London is a common occurrence , as the city experiences an intense weather. The constant exposure to sunlight and weather can quickly deteriorate the glass door. Causing them to become drafty, noisy, and uncomfortable. 
A poorly functioning door can also pose a security risk. In cold weather, drafts can create gaps in the door coverings that allow for intruders to gain access to your home. Additionally, broken or missing glass can provide a way for intruders to enter your home undetected.
When it comes to choosing a glass door replacement company in London, there are several things to consider. Here are some points to pick us for glass door replacement service.
– Our team of experienced professionals is available 24/7 to help you with any questions you may have about window replacement in London.
– We use only the highest quality materials and products when replacing windows. Ensuring that your new windows will last for years.
– We offer a wide range of options when it comes to glass door replacement in London. So we can find door replacements according to your specific needs.
– Our team is equipped with the latest technology and equipment, so they can replace your windows quickly and
If you're interested in learning more about our UK Emergency Glass replacement services or want to schedule a consultation with one of our team members, please don't hesitate to contact us today. We look forward to helping you make your home safe and sound!
Affordable Glass Door Replacements Service.
There are a number of factors that determine how much a glass door replacement will cost. The most important factor is the size of the door, since larger doors will cost more than smaller ones. Additionally, the type of glass used in the door and the style of the door also affect price. For example, an individual layer of tempered glass will cost more than a single pane of standard window glass. Finally, the technician who performs the installation will not charge much for things like extra labor or special tools. One of the plus points of using our service is that we offer free consultation service. Also in case of any emergency there are not any call out charges.
Our 24/7 Emergency Services.
If you have a broken or cracked window, the door to your home or office, and need emergency glass replacement service. Then contact UK Emergency Glass. We are a 24/7 emergency glass replacement service that can come to your location and replace your door in a matter of hours. At UK Emergency Glass we are proud to offer our replacement service to the local community. We understand that accidents happen, and that sometimes emergencies require opening a door in a hurry. That's why we are here to help – no matter what the circumstance. We have a team of highly-trained and experienced professionals who will arrive on-site quickly and replace your broken or damaged door as soon as possible. Contact us today if you need assistance with any aspect of your emergency shop front glass installation, and repair, or replacement.