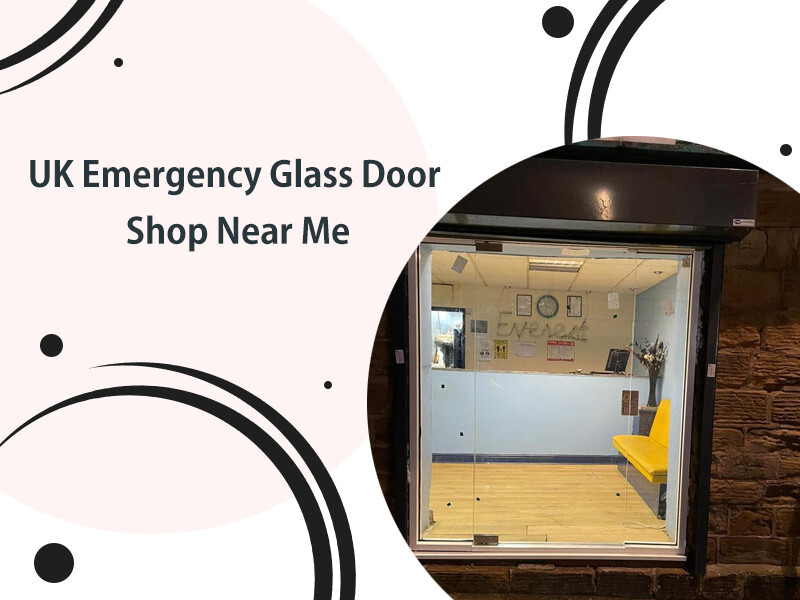 If you've ever had a shattered glass door, window, or storefront resulting from vandalism, theft, or an earthquake. Also, need an emergency glass door repair service from a glass door shop near me that can replace your broken glass quickly. Then call UK Emergency Glass for the best replacement service near you at a competitive cost! Our glass company operates 24 hours a day, 7 days a week to serve your commercial glass needs in London. We understand the inconvenience and danger associated with broken glass. So we strive to provide the fastest possible service to get your business back up and running safely.
Whether you need a single pane of glass replaced or an entire storefront replaced, our team of experienced glaziers can handle the job quickly and efficiently. We also offer a variety of other glass services such as custom glass doors, windows, and mirrors. For more information or to request a free quote, please call us today at +447572315958 or fill out our online form.
Your Emergency Glazier: One Call 24/7
If you have an emergency glass repair or replacement need, please call our team at UK Emergency Glass right away. We understand that broken glass can be a major safety hazard, and we will do everything we can to get to you as quickly as possible. Our emergency glass door shop near me services are available 24 hours a day, 7 days a week. We will come to your home or business to assess the damage and give you a free quote. We can usually provide same-day service for most repairs, and we only use the highest quality materials to ensure a durable repair or replacement. For emergency glazier Birmingham and London services, please call UK Emergency Glass at +447572315958. We look forward to helping you!
Why Should You Contact Our Emergency Glazier?
There are many reasons to choose our emergency glass door repair in London. One of the most important reasons is that we can help to repair any damage to your glass quickly and efficiently. This is especially important if the damage is severe and needs to repair urgently. Our Emergency glaziers also have a lot of experience and expertise in dealing with all kinds of glass. They will be able to advise you on the best course of action to take in order to repair the damage. They can also provide you with a quote for the work that needs to do.
Another reason to choose our emergency glazier is that they can often offer a 24-hour service. This means that they will be able to come out to your property at any time of the day or night, even if it is outside of normal working hours. This can be extremely helpful if you need the work done urgently. Overall, there are many reasons to choose our emergency glazier in London. They can help to repair any damage to your glass quickly and efficiently, and they can also offer a 24-hour service.
Safety Precautions
At the UK Emergency Glass door shop near me, our number one priority is safety. We take a number of precautions to ensure that our customers and employees are safe at all times. All of our employees are trained in safety precaution standards. This ensures that they are aware of the proper procedures for working with glass. We also require our employees to wear personal protective equipment (PPE) when working with glass. This includes gloves, safety glasses, and aprons. In the event of an emergency, we have a team of certified glaziers who are available 24 hours a day, 7 days a week. They are equipped with the necessary tools and materials to safely repair or replace broken glass. At UK Emergency Glass, we go above and beyond to ensure the safety of our customers and employees. We are committed to providing a safe working environment for everyone involved.
Services We Provide
At our glass door glazing company, we provide a variety of services to our clients. We specialize in emergency glazing, meaning that we can come to your aid 24/7 if you have a broken window or door. We also do commercial and residential glazing, so no project is too big or small for us. In addition, we offer a free consultation to each of our clients so that we can discuss your specific needs and find the best solution for you.
If you have an emergency glass and emergency boarding up the situation, you should contact us as soon as possible. Employees of our company will come to your location and assess the situation. If we can fix the problem right away, we will do so. If not, we will board up the area to prevent further damage and schedule a time to come back and fix the problem.